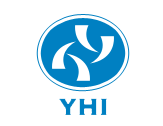 Since its humble beginnings as a sole proprietorship established in 1948, YHI has successfully diversified its business and carved a niche for itself in the global automotive arena.
Listed on the Mainboard of the Singapore Exchange on 3 July 2003, YHI's wide international presence can be seen in over 100 countries operating through more than 30 entities located in Asia Pacific, North America and Europe.
YHI has three alloy wheels manufacturing plants located in China, Taiwan and Malaysia with the capability of producing 2.6 million alloy wheels per annum. As an Original Design Manufacturer, it provides integrated services from the design and development to the manufacturing, marketing and distribution of alloy wheels.
The Group is focused on strengthening and widening its distribution network, sharpening its sales focus and embarking on its multi-brand, multi-category and multi-product (3M) marketing strategy to promote and develop its portfolio of premium and proprietary brands internationally.